Nursery creates a 'home away from home' learning environment with qualified practitioners that provide stimulating and exciting activities
Muscat, October 15, 2018 – As part of its efforts to provide the best possible experiences to the community, Al Mouj Muscat, Oman's leading Integrated Tourism Complex, has worked with Horizon Kids International Nursery (HKIN) to welcome new children back to school. In its new term, HKIN will continue offering a multi-cultural educational environment.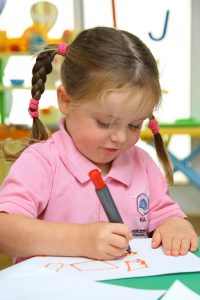 With world-class facilities and amenities, HKIN ensures utmost professional nursery services for families living at Al Mouj Muscat aiming to provide peace of mind for parents in terms of their children's safety, learning and development. The nursery currently consists of 130 students from 15 different nationalities with 60 new enrolments for this year, while it can accommodate up to 175 students.
As it is always hard for every parent to be separated from their little ones for long periods of time, HKIN offers a school readiness programme, Arabic language sessions, educational afternoon clubs and parent workshops to ease the transition. It also operates with extended hours and flexible timings to better suit busy parents.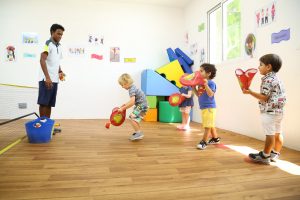 Carla Jabre, Senior Assets Manager of Al Mouj Muscat, said: "We are proud to have a professional nursery like Horizon Kids International Nursery within our community. We aim to ensure we are creating a stimulating environment for our residents' infants as we know that the time children spend learning and interacting with their peers determines a good portion of their adult lives.''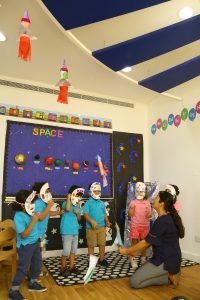 Horizon Kids International Nursery has been a family favourite in Al Mouj Muscat community since 2014. Welcoming children aged between 6 months to 4 years of age, the nursery follows the Early Years Foundation Stage Framework under the supervision of Oman's Ministry of Social Development. Working in partnership with families from the neighbourhood, HKIN endeavours to ensure that every child reaches their full potential and grows into a confident young individual.